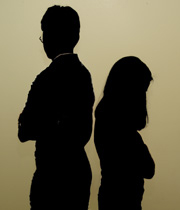 Going through a divorce or child custody dispute can be one of the most difficult periods of your life. The Wake Law Office will be sensitive and diligent in representing you through these tough times. We have extensive experience in handling divorces, claims for alimony, litigating child support and child custody issues, and mediation.
Is a collaborative divorce the right fit for your needs? Learn more.
Additionally, we are experienced in drafting, reviewing, and negotiating prenuptial, post-marital, and post-separation agreements, and in litigation arising under the North Carolina Uniform Premarital Agreement Act.
Family law cases are handled on an hourly basis, with a reasonable charge for the initial consultation. All inquiries are confidential.
Premarital Agreements
Prenuptial agreements, also known as premarital agreements, have become more popular due to people's realization that divorce can be a messy, litigious, and costly event. Premarital agreements are not just for the extremely wealthy. They can help couples contemplating marriage amicably decide how important issues (other than issues regarding children) arising from their marriage will be resolved in case of separation, divorce, or death. In a premarital agreement, the parties typically set forth how their property will be divided and how alimony issues will be resolved if they separate or divorce.
Chapter 52B of the North Carolina General Statutes is the Uniform Premarital Agreement Act, which governs Premarital Agreements in North Carolina.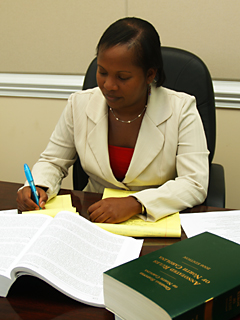 A premarital agreement must be in writing and signed by both parties. See N.C.G.S. § 52B-3. While not required, a premarital agreement should be signed before a notary, because many other states require notarization. Each party should also have his or her own attorney to review the agreement, although it is not required, because then it will be less likely that the agreement will be nullified later.
Parties may contractually agree in a premarital agreement as to:
The rights and obligations of each party with respect to property, regardless of when acquired or where the property is located;
The right to buy, sell, use, transfer….or otherwise manage and control property;
How property will be divided upon separation, death or the occurrence (or nonoccurrence) of some event;
The modification or elimination of alimony and/or post-separation support;
The making of a will, trust or other such document to carry out the arrangements in the premarital agreement.
Rights regarding life insurance policies;
The choice of state law governing the agreement; and
Any other matter including personal rights and obligations which are not in violation of public policy or a criminal statute.
A premarital agreement does not become effective until the marriage, and it is not enforceable if the party against whom enforcement is sought proves that:
he/she did not execute the agreement voluntarily; or

the agreement was unconscionable when it was executed and, before execution that party:

(a) was not provided a fair and reasonable disclosure of the property / financial obligations of the other party;

(b) did not voluntarily and expressly waive in writing any right to disclosure of property/ financial obligations beyond the disclosure provided; and

(c) did not have, or reasonably could not have had, an adequate knowledge of the property and financial obligation of the other.
N.C.G.S. § 52B-7(a).
If a premarital agreement modifies or eliminates spousal support such that one party to the agreement is eligible for public assistance at the time of the separation or marital dissolution, the court, notwithstanding the terms of the premarital agreement, may require the other party to provide support to the extent necessary to avoid that eligibility. N.C.G.S. § 52B-7(b).
If you need help preparing, reviewing, negotiating, or litigating over a premarital agreement, call the Wake Law Office today to schedule your confidential consultation with a knowledgeable attorney. We offer assistance with premarital agreements for a reasonable hourly charge.
Child Custody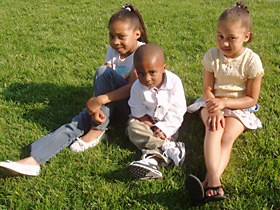 A child custody proceeding can be emotionally difficult for everyone, so it is important to find a lawyer that has not only your best interests, but also your child's best interests, at heart. In North Carolina, there is no preference for the mother or father to obtain custody of their children. The standard for custody determination is "the best interests and welfare of the child."
Either party can file suit and request a hearing regarding child custody anytime. Prior to the trial date, mediation is mandatory. In Wake County, for example, there is a mandatory mediation orientation. If you live more than 50 miles from the courthouse or have some other exigent circumstance, the judge may exempt you from having to attend.
Custody is always modifiable. The party wanting to modify custody has the burden of showing that there has been "a substantial change of circumstances materially affecting the best interests and welfare of the child."
When there is a child custody lawsuit, each parent must present evidence that would assist a judge in determining what would be in the best interests of the child. In addition to the parents themselves, family members, teachers, coaches, friends, or anyone who has significant knowledge of the child's well-being can testify in court as witnesses.
For purposes of calculating child support, joint custody means the parent with visitation rights has more than 123 overnights per year with the child. Sole custody means that one parent has primary and exclusive care, custody, and control of the parties' child.
A child is not an object to be tossed back and forth like an object, bargaining tool, or mouthpiece for the parents to vent. All children deserve to be in a supportive, stable, and nurturing environment through which they can thrive and be surrounded by positive role models. Your attorney can advise you of ways in which you can improve your chances of getting custody of your child and ensuring that your child has a healthy environment. Call the Wake Law Office for a confidential consultation at a reasonable charge.