Civil litigation is a broad term encompassing lawsuits where you are demanding monetary, injunctive, and/or punitive relief. Whether someone hurt you in an auto accident, breached a contract, owes you money, or harmed you intentionally or negligently, you have legal rights to attain compensation from the wrongdoer.
Claims involving no more than $5,000 in controversy can be heard in small claims court. This is the fastest and cheapest route to having your day in court. You may have an attorney with you, though many people represent themselves in small claims court. If you do not agree with the decision in your case, you can bring the case de novo to general district court.
Cases involving greater sums must be brought in general district or superior court. Cases involving federal law, or between parties from different states with the amount in controversy over $75,000 should be brought in federal court. Each court has its own specific forms, filing fees, rules, and timelines. In most courts, it will be well over a year before you have your trial date, and your lawsuit can be dismissed if you do not properly plead your case in the initial complaint. There are many procedural rules, particularly pertaining to discovery.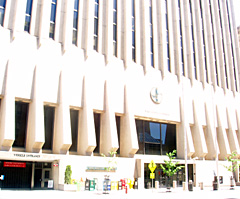 It is highly advisable to have an attorney representing you if you have been sued or if you plan to file suit in state or federal court. The Wake Law Office is experienced in both plaintiffs' and defense litigation, business litigation, auto accidents, slip-and-fall, civil rights cases, housing discrimination, contract litigation, assault, landlord-tenant, and professional negligence cases. Schedule a consultation with the Wake Law Office to get an honest, knowledgeable assessment of your case.
The Wake Law Office provides experienced and honest legal counsel for individuals and small businesses throughout eastern North Carolina, in cities such as Raleigh, Cary, Durham, Chapel Hill, Knightdale, Holly Springs, Apex, Morrisville, and Garner. You'll find a lawyer you can count on at the Wake Law Office.